Profile
Aspelo Consulting Ltd are consulting engineers specializing, among other, in building services and have a broad knowledge and experience in all aspects concerning residential, commercial recreational and other building facilities. This is best illustrated by examples of the many projects, in which Aspelo has successfully participated in co-operation with Cyprus and international architects.
Aspelo has designed and supervised the execution of works for a multitude for residential buildings and a great number of public facilities, hotels, banks, Telecommunication building centers, sport centers, attractive tourist complexes, conference halls and various other representative edifices.
The key personnel of Aspelo have been offering their services as Consulting Engineers in Cyprus since 1990. We have successfully completed since then more than 600 projects some of them from $3,000,000 to $15,000,000 (value of E/M works) each.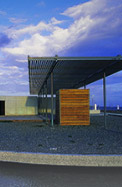 Aspelo is registered in category 'A' for services to the Ministry of Communications & Works, the Ministry of Education , the Ministry of Defence, the Cyprus Telecommunications Authority, in Cyprus.
Aspelo Consulting provides the highest possible quality with optimization of costs for its partners worldwide adapting its activities to local conditions and partner's interests. From complex projects and grave trials Aspelo Consulting always came a winner.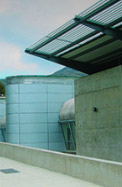 What do we say?
"We do make mistakes, but not as many as we could have"
And what do other people say about our company?
"Simply trust worthy professionals"
And what more?
We shall always be glad to see you at our owned office facilities at 27, Stelios Kyriakides Street, 3080 Limassol – Cyprus